Hyper Automation Is The Next Frontier In IT Automation
Carolina Lobos
Asignet offers cutting-edge Hyper Automation for Telecom Expense Management (TEMS) and Mobility Managed Services (MMS).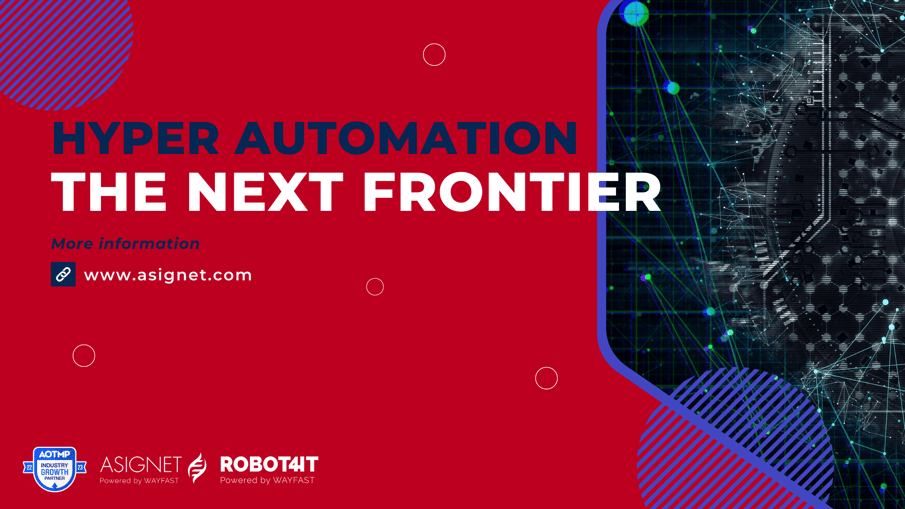 With digital transformation in today's increasingly competitive global economy, Asignet's unique platform and expert services will get you an edge over your competitors. These are services you can't afford to bypass if you want to handle company growth proactively and effectively.
Asignet Hyperautomation adds value to your telecom expense management. Our four-step comprehensive strategy simplifies the process and increases productivity within your enterprise.
1: Data gathering
Asignet's platform handles multiple vendors, multiple geographies, multiple languages, and full detailed invoices.
2: CMBD enrichment
Asignet handles vendor catalog and inventory integration, network devices and security scanning, and IT assets geolocation.
3: IA insights engine
Asignet manages contracts, invoices, services automatic audit, bandwidth, and mobile consumption monitoring.
4: IA management
Asignet covers vendor service chargeback, upgrade/downgrade mobile plans, and provision/de-provision management.
Save your company significant financial costs and mitigate security risks. ROBOT4IT automates the discovery & collection of all invoices, inventory, financial, and contractual data to manage the Telecom assets throughout the complete IT life cycle. Asignet's cost calculator tool makes it easy to see real-life savings potential for your enterprise.
Take a step forward and let ROBOT4IT lead your business to a place of optimal functionality and subsequent growth. Take five minutes to plug your numbers into our ROBOT4IT annual cost savings calculator to see how Asignet can help you decrease your expenditures in TEMS and MMS.